Mother kills newborn daughter smothering with a pillow as she wanted a son
06 Dec, 2017 By Uyirkkural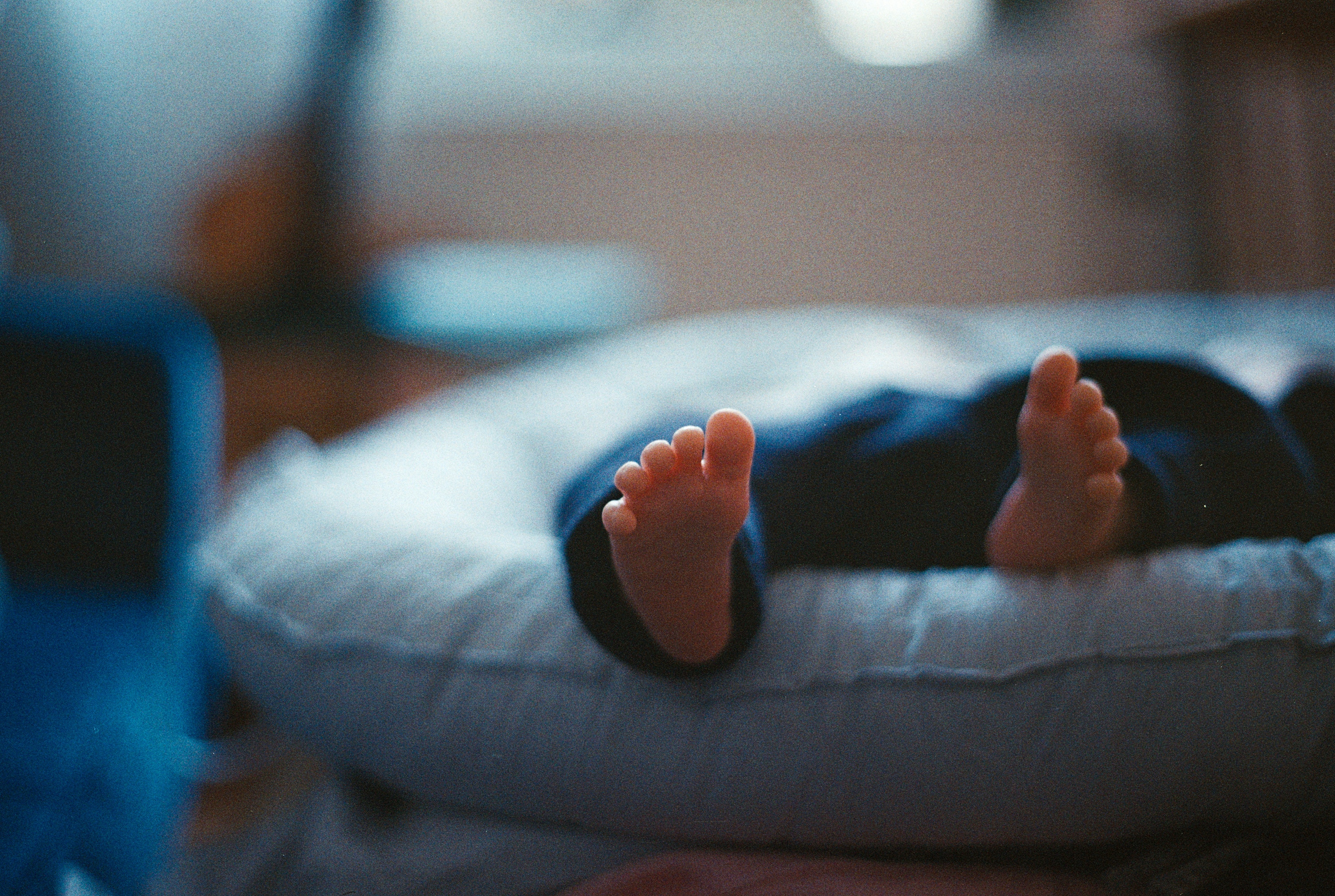 A 22-year-old mother Aarti was arrested in Ghaziabad, UP for smothering her newborn girl child with a pillow and killing her because she was upset over not having a son. The mother from Patala town Ghaziabad gave birth to a girl child named Shivani 3 months ago and was not happy because it's a girl according to NDTV report. Frustrated she killed her child, stuffed her body into the washing machine and called up the police to report that the child had been kidnapped.
The police investigations began for the "missing child". While the cops searched the neighborhood and later the house they found out the child's body stuffed into the washing machine. Aarti later confessed to the crime. The investigations are still going on.
This is not the first time the country saw such a brutality. Unfortunately, this is the usual fate of girl children in India. On Nov 29, 2017,  a group of stray dogs mauled over the body of a newborn girl child thrown into the hospital garbage. The cops struggled to rescue the body initially from stray dogs and then pigs, but the parents of the child were nowhere to be found.
Earlier in March this year horrifying tales of female foeticide racket was uncovered in Sangili district, Maharashtra. Bharati hospital a center run illegally was found to be the hot spot of sex-selective abortions where the body of the aborted babies was either buried or flushed down the toilet with acid or fed to dogs.
While UN proudly celebrates the 2017 International Day for the Elimination of Violence against women through 16 days of activism against Gender Based Violence, but has largely turned a blind eye to a large group of girls who were killed both before and after birth for the sole reason of being a girl. This is contrary to its 2017 theme "Leave no one behind". Millions of girls are killed in India, China and other Asian countries through sex selective abortion. Babies are killed after birth and thrown into garbage and sewage.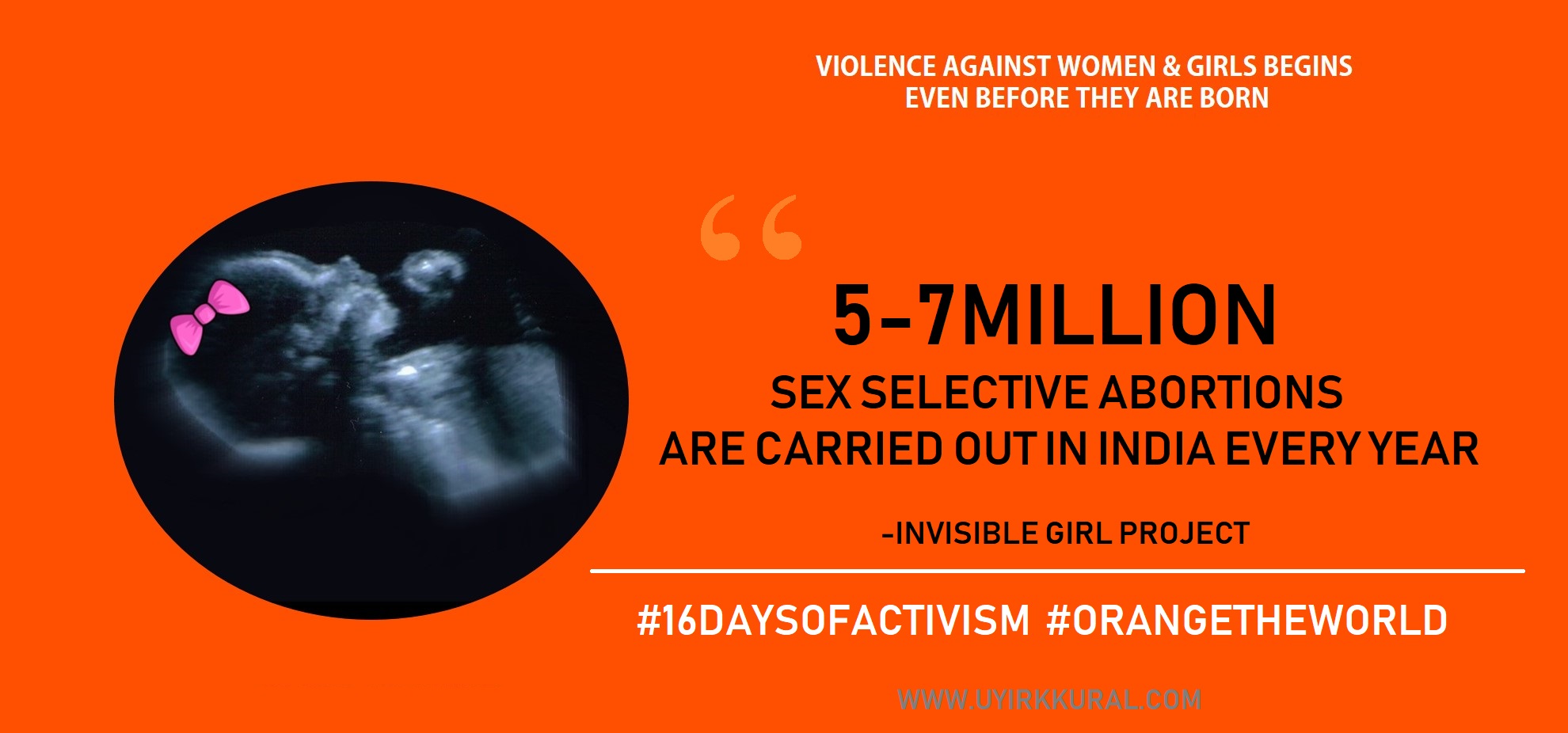 The 2011 Indian census revealed about 7.1 million fewer girls than boys aged 0–6 years which is an increase compared to the 6.0 million fewer girls in 2001. Researchers point out that the only plausible explanation for 'missing girls' in the 2011 census is prenatal sex determination followed by sex-selective abortions. Those who do not have access to the ultrasound technology end up killing their daughter after birth like in the case of Aarti. Invisible Girl, the US-based NGO estimates at least five to seven million sex-selective abortions are carried out in India every year. On an average, one girl aborted every minute, just because she is a girl.
How can we fight against gender-based violence without addressing the problem of Sex-selective abortions and female Infanticide which continues to devour the lives of girls and women in India? If a girl child is not safe even in the mother's womb, if she's not safe within her own family, if her life is threatened for the fact of being a girl how can we ensure women empowerment? The efforts to empower women would be a joke without ensuring the right to life. Because 'she' should be allowed to be born in order to enjoy liberty, equality, health and happiness. Right to life precedes all other rights.